2019 - Andrew Johnson, UCSB  Political Science
Andrew used CI Graduate Student Travel Grant to present his paper "American Empire, Global Capitalism, and the Rise of China" at the International Studies Association Annual Convention in Toronto, March 27-30, 2019. Andrew writes, "The endurance of American empire, as Susan Strange reminds us, is the result of non- territorial economic power.  The global capitalism school (GCS) presents a compelling account of the persistence of American power in a globally integrated world.  My paper assesses the thesis on the decline of American hegemony through the challenges posed by the re-emergence of China as a great power.  Sean Starrs has produced empirical evidence that American firms continue to dominate the global economy and that American investors own large shares of Chinese  companies. I conclude that the rise of China does not necessitate American hegemonic decline.  The persistence of restricted national markets does not disprove interlocked circuits of globalized production and accumulation. The final part of my paper examines how the GCS has predicted and interpreted the reemergence of economic nationalism."
---
2018 - Henning von Mirbach, UCSB Art History
Henning used the CI Graduate Student Travel Grant to conduct research on two paintings and one calligraphy handscroll by the seventeenth-century Chinese painter Fa Ruozhen ??? (1613-1696).  These works are currently housed at the Cleveland Museum of Art in Ohio, and at the Metropolitan Museum of Art in New York, respectively.  Henning's research on these three works aims at the understanding of Fa Ruozhen's stylistic sources that can tell much about the artist, his methods and his understanding of art history.  To examine a work in person also enables Henning to gather the information necessary for contextualizing a given work of art and situate it in networks of exchange that tell much about the the artist's circle of social interactions as well as the work's reception. 
---
2017 - Jed Forman, UCSB Religious Studies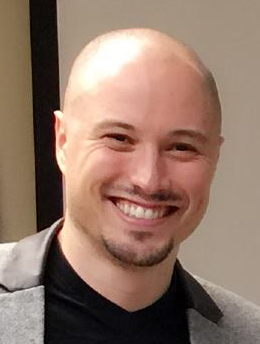 Jed used the CI Graduate Student Travel Grant to attend the International Association of Buddhist Studies (IABS) conference in Toronto, Canada, in August 2017. Jed presented his research paper concerning a polemical debate between several fifteenth to seventieth century Tibetan authors discussing the implications of Candrak?rti's (c.600-650 CE) madhyamaka. Jed writes, "Though the debate seems highly specific, the paper explores how the seemingly small issues it contains reveals much grander differences between the epistemologies of these thinkers and the schools to which they belong. By demonstrating the nuance of thought in these Tibetan thinkers, I believe my work can help bring more attention to the importance of Buddhist philosophy within the larger academic community."
---
2017 - Joe Lovell, UCSB East Asian Studies
Joe used the CI Graduate Student Travel Grant to present his paper ""Romantic Nationalism: Wang Luobin and the Ethics of Folksong Collecting in the Age of the Gramophone" at the 2017 Columbia Graduate Student Conference in New York.  Joe's paper was about the folksong collector and musician Wang Luobin who has long been both fêted and denounced for his role in bringing northwestern Chinese folk music to the rest of Asia and beyond. His supporters contend that Wang had a genuine love for the music, people and culture of northwestern China, and that his efforts helped to bridge the cultural gap between China's east and west. His critics have questioned the ethics of Wang's decision to copyright his versions of northwestern folksongs.  Joe's paper examined this issue from a longue durée perspective, and took a 'sound studies' approach to elucidate the differences between Wang's folksong collecting and modern musical sampling, and encourage new viewpoints of the 'Wang Luobin controversy.' 
---
2016 - Steven Hu, UCSB Religious Studies
Steven used the CI Graduate Student Travel Grant to attend the 2016 Association for Asian Studies annual conference held in Seattle, WA. Steven's paper demonstrates how Chinese Christian concepts of the globe are mediated through a discourse of Christian missions which imagine China at the center of the globe and demarcates it in terms of "reached" and "unreached." He suggests that this social imaginary emplaces Chinese Christians in bounded space while also compelling them beyond those boundaries to forge transnational ties with Chinese communities around the globe.
---
2016 - Cara Healey, UCSB East Asian Studies
Cara offset her cost of transportation and lodging to attend the American Comparative Literature Association's 2016 national meeting at Harvard University (17 March 2016 - 20 March 2016).  She co-organized a twelve-person seminar, "Science Fictions and Asian Histories," where she presented a paper on Chinese-language science fiction.